Welcome to Michigan EPIC's Educator Forum.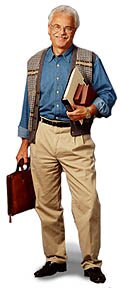 This Forum is a peer discussion area sponsored by the Michigan Department of Education for professional educators to exchange ideas, educational materials and seek answers to questions. Use the Frequently Asked Questions button below if you are new to message boards like this one.

To answer a posted question, click on the question shown in green.
To post a question, either:


1). click on Post New Message shown in bar below, or. . .
2). post a new message while viewing any of the resource materials shown on the left of this screen.

Welcome back! Since your last visit there have been 230 new messages posted.
Messages posted within the last 14 days:
" NEW: Where can I find resources on the 5 themes of Geography? - Alex Haley - 6/18/99, at 2:45 p.m
RE: Where can I find resources on the 5 themes of Geography? - M. Bates - 6/19/99, at 1:48 p.m.
RE: Here's another great source - J. Johnson - 6/20/99, at 2:40 p.m.
" NEW: What specific resources address Voting Rights? - Calvin Hobbes - 6/17/99, at 4:41 p.m.
RE: Voting Rights - K. Anderson - 6/20/99, at 8:40 p.m.
RE: Voting Rights - T. Bundy - 6/21/99, at 3:10 p.m.
RE: Nice resources here - J. McDonald - 6/24/99, at 5:40 p.m.
RE: Thanks for the information! - Calvin Hobbes - 6/25/99, at 1:40 p.m.
" NEW: 1964 Amendment Question - J. Bullock - 6/23/99
RE: 1964 Amendment Question - S. Struthers - 6/24/99
RE: 1964 Amendment Question - T. Allen - 6/25/99
RE: Great Debate - M. Short - 6/25/99
" NEW: Language Arts in Early Elementary - R. Williams - 6/23/99
RE: Language Arts - P. Herman - 6/24/99
" NEW: Social Studies References - J. Carson - 6/23/99
RE: Social Studies References - D. Letterman - 6/25/99

Your Name:
E-Mail Address:
Subject:
Message: